Alinea by Lexima. Easy. Simple. Intuitive. As it should be.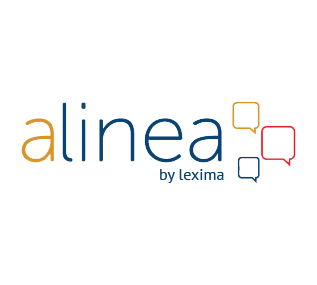 What is Alinea Online
Alinea Online contains 2 components so that auxiliary software can be used online.
Alinea Online is a cloud based support solution for reading, writing and learning. You can easily login via a single sign-on or username and password on any device with an Internet connection. Alinea Online is not linked to a specific curriculum so any school or university can use it. It has the best-in-class price/performance ratio on the market.

Alinea can be used on a Windows, Apple, Laptop, Chromebook, Tablet, iPad and Smartphone. It works seamlessly with various cloud services: Google Drive, OneDrive, and Dropbox.

Reading and writing support
Alinea Online can read aloud your PDF and text files. It also includes access to Web2Speech™, an extension that allows for reading the web easily. Comfortably.

Reading support has been enabled for several foreign languages (Arabic, English, Turkish, German, French, Italian, Dutch, Polish, Portuguese and Spanish).

Writing has been made simple with a word predictor, help with verb spelling and a split screen feature that allows for text on the left + writing on the right.
How does Alinea Online work
Reading
Alinea Online can read aloud PDF's, text files and more.  Digitized books, your school platform of choice (i.e. Google Classroom) and your favorite websites are now fully accessible.

Users are encouraged to actively read along with two-color markings, one for the word while a different color marks the sentence being read back to them.

Voice and reading speed are easy to adjust. The program has an extensive dictionary and works with highlighters to create summaries thus making it a useful study aid.

With Alinea Online it's possible to translate words or sentences to another language. Very useful when you're learning a new or second language.

Writing
Alinea Online has a word predictor that helps to write difficult words and correct most common writing errors.  For example, when you type 'proppertie', Alinea will underline the word in red. With a single click Alinea provides the correct spelling, 'property'.

Alinea can read aloud words as you type. If you would rather dictate then speech to text functionality is for you.
Lastly, the free drawing function allows use of a stylus pen (2in1 laptops) to handwrite when necessary or convenient (i.e. math courses)
Alinea Online demo video

To get a quick and fast overview of ​​Alinea Online, request an online demo video here. In this 5 minute demo video we focus on product functionalities and features as well as how Alinea Online can help grow student confidence.